WHO HASN'T EVER DREAMED ABOUT FLYING?
Make your dreams come true at The Land of the Sky with a parachute jump from 4000 metres above the Costa Brava -an aerial experience that will leave you speechless. Like most, you're bound to say that it was the best experience of your life, and one you'll remember forever. You can enjoy skydiving in its purest form at The Land of the Sky.
LET'S SKYDIVE!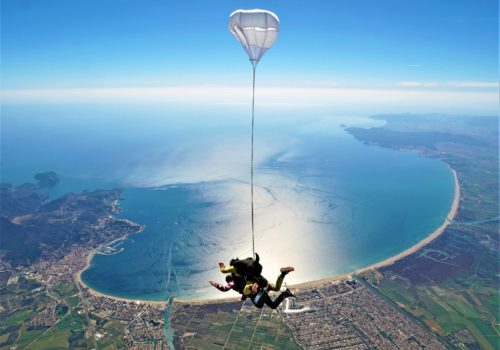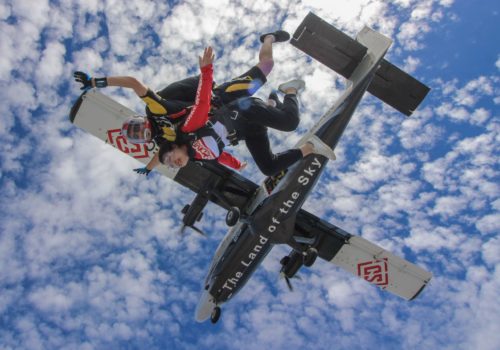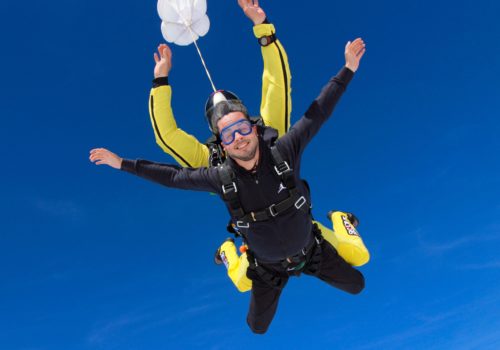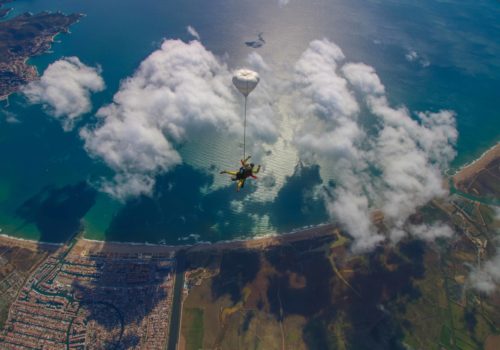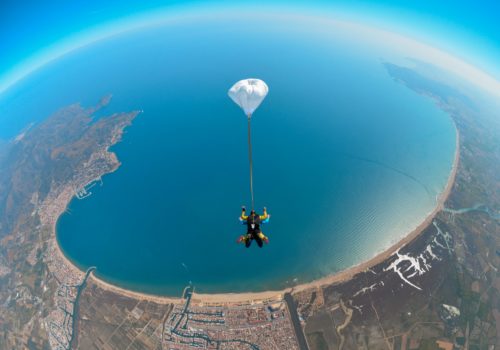 PRIVILEGED LOCATION ON THE COSTA BRAVA - UNIQUE VIEWS IN CATALONIA
Cadaqués, Bay of Roses, Cap de Creus Natural Park, Aiguamolls de l'Empordà, Illes Medes.
HIGHLY QUALIFIED TECHNICAL STAFF
International professionals. Including world champions and record holders.
BEST EUROPEAN SKYDIVING FLEET
The largest fleet of skydiving planes in Europe.
A LEADER IN EUROPE AND A GLOBAL BENCHMARK
35 years of experience and more than 2.5 million skydives.
CO2 NEUTRAL
Offset of all CO2 emitted on all flights.
WHAT YOUR TANDEM JUMP WILL BE LIKE
What can be explained in words…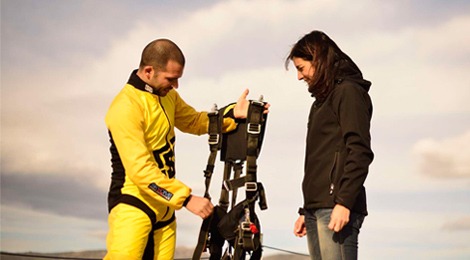 During your first parachute jump (your first skydive) you will be accompanied by a professional instructor with thousands of jumps worth of experience. He will explain how the tandem jump (tandem skydive) works.
You will board the plane and ascend to 4,000 metres, the height from which you will jump together. Your instructor will take care of all the technical details of the jump at all times and will give you simple instructions. All you have to worry about is having the incredible experience of free falling and a parachute flight.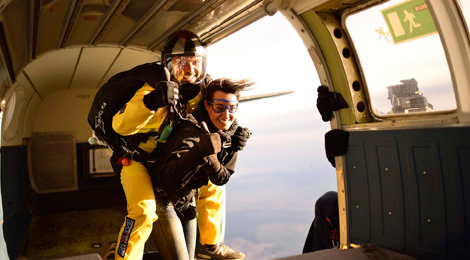 The big moment: free falling for one minute. There are no words… you have to experience it.
Upon reaching 1,500 metres, your instructor will open the parachute.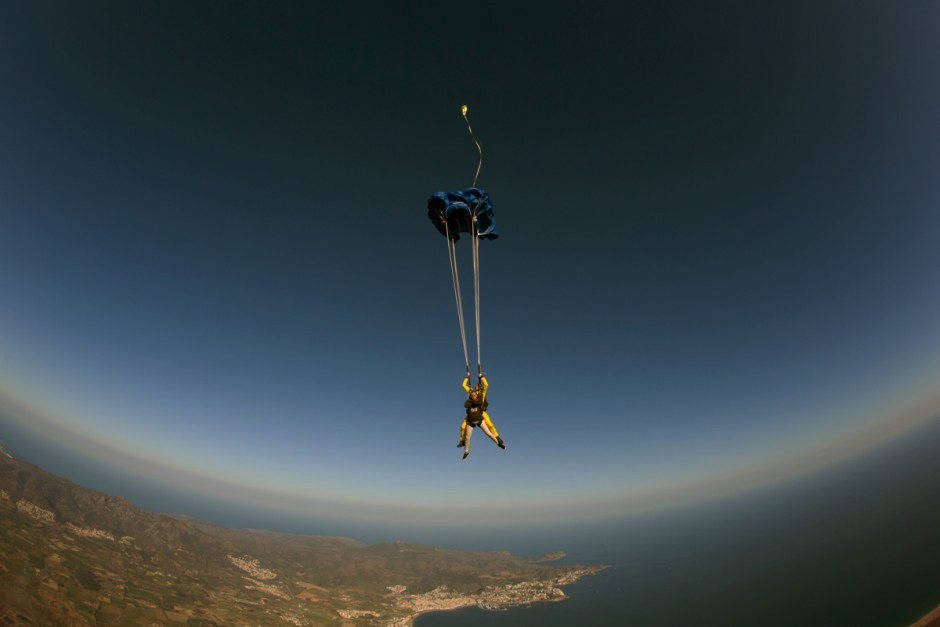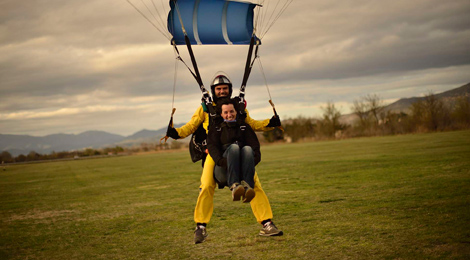 You will have 5 minutes of flight over the wonderful landscape of Empuriabrava (Girona) on your tandem parachute jump, enjoying breath-taking views of the Alt Empordà, the Bay of Roses, Cap de Creus, Aiguamolls de l'Empordà, Illes Medes… Finally, you will land at the point where your companions will be waiting for you.
Your feet will be back on the ground in no time at all, and you won't believe that you have just completed a parachute jump. We have thought of everything. You can choose to have a cameraman exclusively for you, which will accompany you in your first jump so that you can save these unique and fascinating moments forever in a professional video and photo report.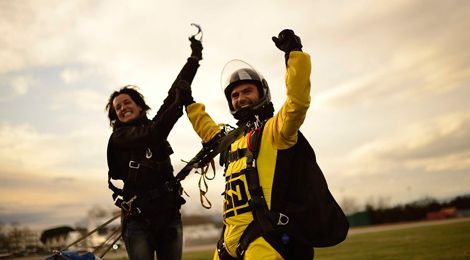 Buy your tandem jump in Barcelona City Center
Secrets de l'Empordà
(First Parachute Jump - Tandem Skydive Selling Point)
C/ de Mallorca, 299
08037
Barcelona
Tel.
+34 93 737 70 90
Tel.
+34 619 581 160
Email
info@skydive.barcelona